Join Our Team
We're on a mission to build a smarter, more sustainable way to consume fashion
We are a team of fearless problem-solvers who believe that the future is ours to craft
We are building the future way of living that is more sustainable, forward and in all honesty - so much smarter. Reinventing a large and inefficient $225B Fashion industry takes not just intelligence and passion but also courage to tread where no one has been. Like Uber, Netflix & Airbnb, we harness the power of technology and the internet to bridge the traditional limitations in logistics and product-care, creating a sharing economy for fashion consumption.
Clothing being as fundamental as food means behavioural patterns have been deeply ingrained and trying to change people's behaviour will not be an easy task. However, we know that building a brighter future is always difficult. It involves solving problems many deem impossible and displaying relentless courage to take the route less taken. It requires dedication, commitment and a lot of teamwork.
That is why at Style Theory, we are building an exceptional team who is passionate about bringing that future into reality. By working with us, we will grow together and shape that future that can truly make a difference.
"The future doesn't just happen, someone has to make it happen"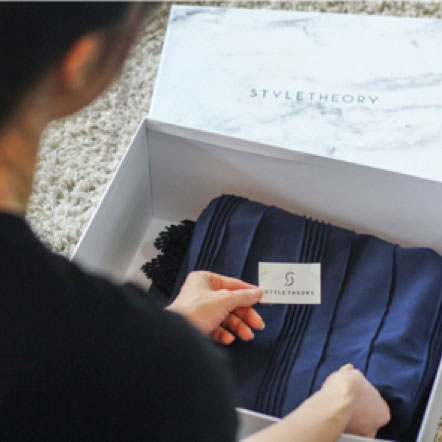 Meet Our Team
Chris co-founded Style Theory in Jan '16 and leads the company's strategy & product. He entered the startup world after working with Bain & Co, one of the top 3 strategy consulting firms globally.
Raena worked in Kenya for a nonprofit before joining Goldman Sachs, one of the top investment banks. Yearning for impactful work, she left to build Style Theory - a smarter way to consume fashion.
Hengky is one of Style Theory's first engineers and the engine behind its pursuit of a world-class engineering team. He joined after a career in Ice House, one of Indonesia's best development house.
Hengky
-
VP Of Engineering
Dea has worked in leading HR roles in Egypt, Indonesia, and Thailand, for Traveloka and Mercer. She joined Style Theory inspired to build on its leadership position in a 'blue-ocean' industry and create a culture of excellence and impact making.
After five years at Zalora where he led CRM, Joshua brought his unique mix of experiences to Style Theory where he now leads marketing. He believes in constant innovation, being purpose-driven, and always doing better for the customer.
Joshua
-
Head of Marketing
Irvan started his career in Sale Stock before bringing his experience in cutting-edge web technology to Style Theory. He participates in international hackathons to exchange knowledge with top people in the industry.
Irvan
-
Software Engineer